Cyrille Saura is an artist specialized in Wildlife and pet portraits. She spends her days drawing amazing portraits of deceased pets as well as healthy ones, from her home based studio on Bowen Island in British Columbia. And French Bulldog is her favorite breed! This is why she put one on her business card, on the front page of her brochure and website homepage.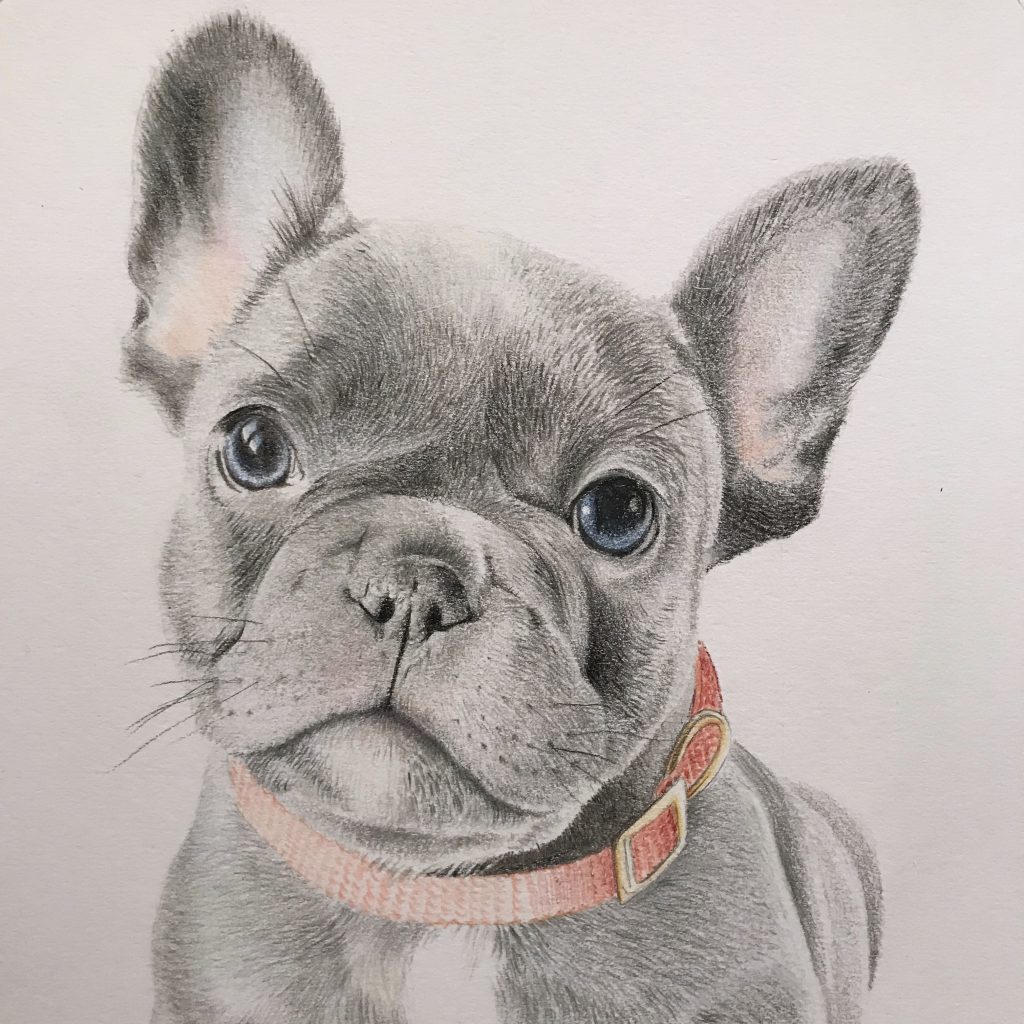 "I want the animal to look dignified" says Cyrille. "Although animals live such a short time, we go into those relationships anyway. They bring us unconditional love, support, hope and joy, they are part of our family, grow with the kids, they are always with us, through the good and the bad times, whatever…". The idea of individuality, deep love and unconditional companionship is a thread that runs through all of these art pieces.
The process is pretty simple. Cyrille asks customers to provide her with photos of the animal, they discuss the size and any specific requirement, then she starts her work. She often makes time lapse videos so customers can enjoy the progression.
Customers who commission portraits of their deceased pets find the process is also a therapy. "I love the idea that my work can also bring relief to people in grief"
Even though they live such a short time, Cyrille's work paradoxically live forever. She only uses the best museum grade paper and supplies so the portraits will last for hundreds of years—it's a great tribute."
"I always start by the eyes, they bring life to the portrait and I like my work being alive from the beginning." Spending an average of 25 hours on each portrait, she slowly brings out the soul and the personality of the animal. "Drawing is an amazing thing. A very relaxed and focus state like meditation, and spending all those hours focusing deeply on an animal, it feels like a bound is created between me and the animal, like if our souls where in conversation."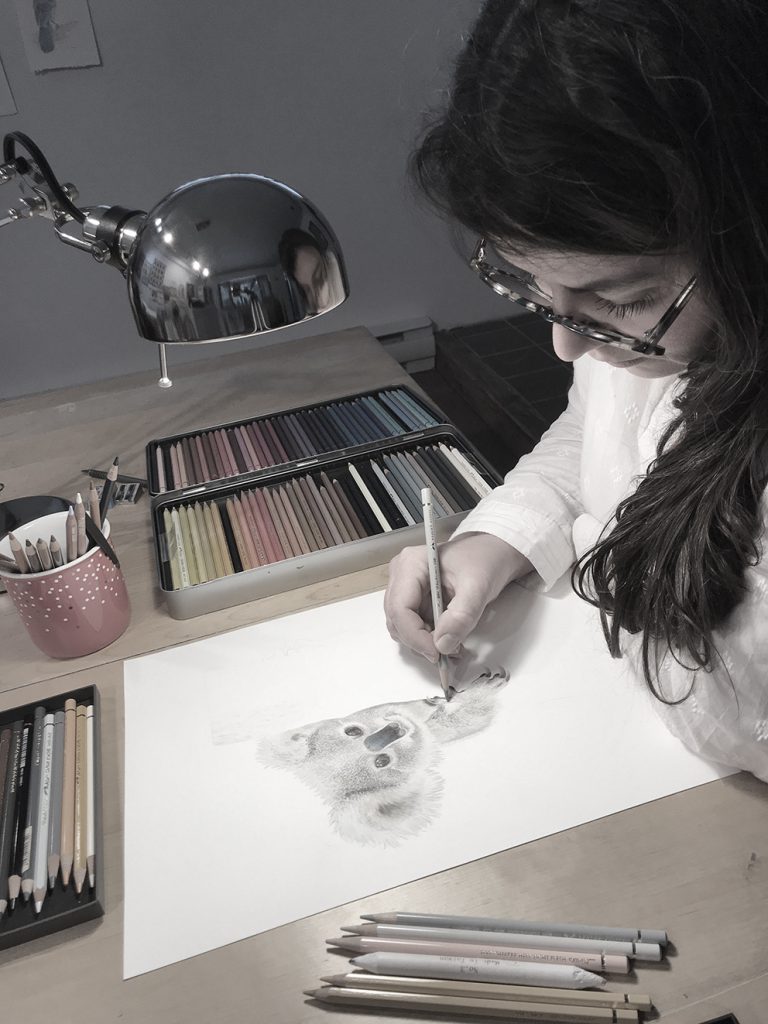 Cyrille grew up in a family of artists, her father was teaching art history and drawing, her mother was painting, so art was always present in the house and daily life, with regular museums and exhibitions visits. She studied architecture but visual arts has always been her first love.
Price and Size
Her portraits start at $480 for a 8"x10". Sizes are mostly determined by the animal size and she portraits dogs, cats, as well as horses and any other animal.
She lives in a country house surrounded by forest, with her 2 boys, 2 cats, 1 bunny, 9 hens and 9 quails.
Do you feel like having an incredible lifelike portrait of your French Bulldog made just for you? Do not hesitate, contact her! You will enjoy communicating with this warm and friendly artist along the way, and you will get to enjoy forever a unique and beautiful artwork.
Thank you for reading ourfrenchie.com articles.
Was This Helpful?
Be honest and help us become better to our readers! 🙂