Your dog deserves to look good and above all, deserves to feel comfortable.
Undoubtedly, dogs are among the handful of companions who will protect, love, and dedicate their whole life for you without wanting anything in return.
But then as a pet owner, it's your responsibility to keep your dog healthy, comfortable, and happy. You are not only your pet's owner but their only family.
So how do you make your dog's feel comfortable?
Just like any human, dogs too need to be well maintained physically as well as mentally. Thus, it's essential for you to groom your dog at least every month.
But it's not necessary for you to take your dog to professional groomers every month and pay their hefty fees, you can do it yourself. But, to groom your dog like professionals, you will need a quality electric grooming clipper for dogs.
Program going to talk about one such clipper called BaoRun.
What is A Dog Trimmer?
The dog hair trimmer is an essential electromechanical grooming device which helps dog owners to trim off their pet's hair professionally yet very efficiently.
Not only does this device helps your dog get a more professional and cleaner look but also makes it feel more comfortable and happier.
Thanks to this device now you won't have to run down the streets every month to visit your pets' groomers. With it, in your hand, you can easily trim off your dog's hair without having to spend any money and in the comfort of home.
It also gives you a chance to spend some much-needed quality time with your pet.
Remember that there are various types of trimmer available on the Internet. Some are meant for only short hairs while others have inbuilt customizable settings that give you the ability to trim from short to longhairs.
Review of BaoRun French bulldog Trimming machine kit
Below I'll be discussing few of which essential features. So, without any further, let's get started.
Build Quality
From top to bottom, it is made of a high-grade plastic material. The lower part has an agronomic design that facilitates the user's handling.
The upper part is equipped with an adjustable as well as a removal blade. To remove the blade, you must push the clip upwards from the front. This will detach the blade holder from the device, and you can then clean it with water or any brush. In case your units' blade is damaged, you can change it.
The middle part consists of the knob, which helps to fine tune the blade, which in turn gives precise cutting experience. The knob gives you control over five adjustable settings, which lets you set the trimming value from 0.8 mm to 2 mm.
The bottom half of the unit comes with a switch button to turn off and on the unit. Furthermore, there is an indicator which lightens up when the unit is plugged into the charger.
The core of any trimmer is its motor, and this unit comes with a quality 3V motor which has an exceptional life.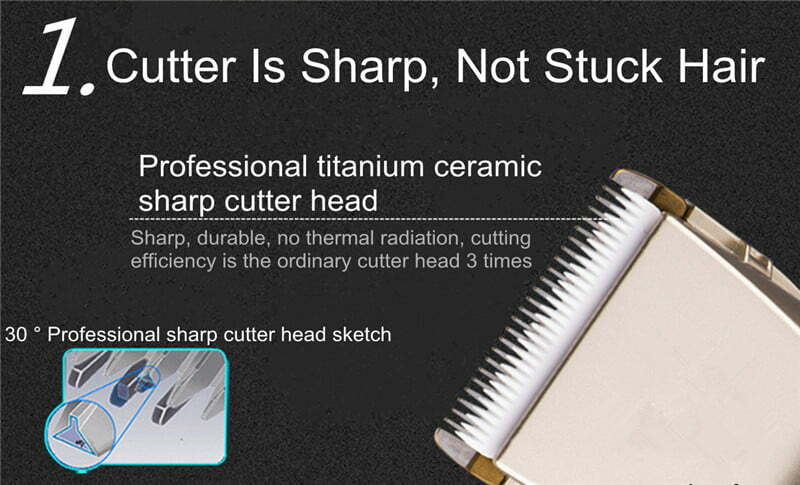 Usability
Thanks to cordless design BaoRun is super easy to use because you no longer have to worry about the cord and its entanglement with your pet. The only thing you need to worry about is keeping your device fully charged before using it.
Furthermore, thanks to its agronomic design, this unit is super easy to handle. It also has black colored rubber padding on both sides which offers improved grip, and thus it doesn't slip off your hand.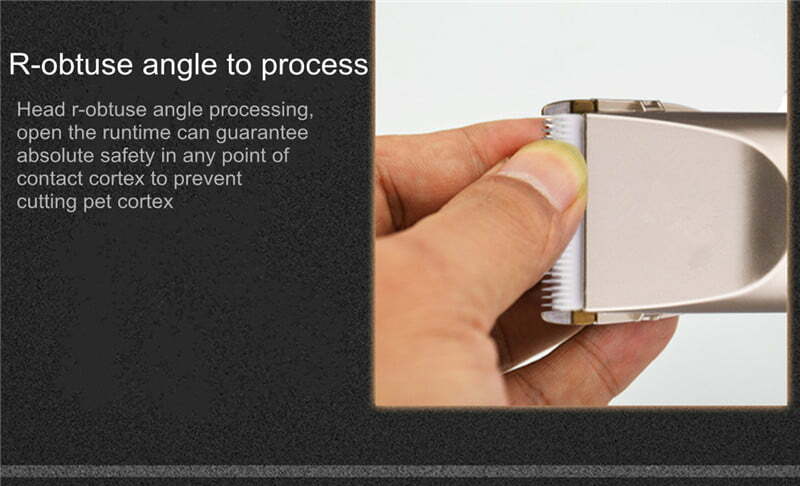 Battery capacity
Its battery has a capacity to withstand 70 minutes of continuous use with only 5 to 6 hours of charging. Yes, it's true, this electric groomer can be recharged in only 5 to 6 hours, and recharging is also very easy. All you have to do is connect it with the charger provided to the main circuit board.
Remember to use only the charger supplied with this unit as it has an input/output voltage range of 100 V to 240 V while the others have a voltage of 220 V.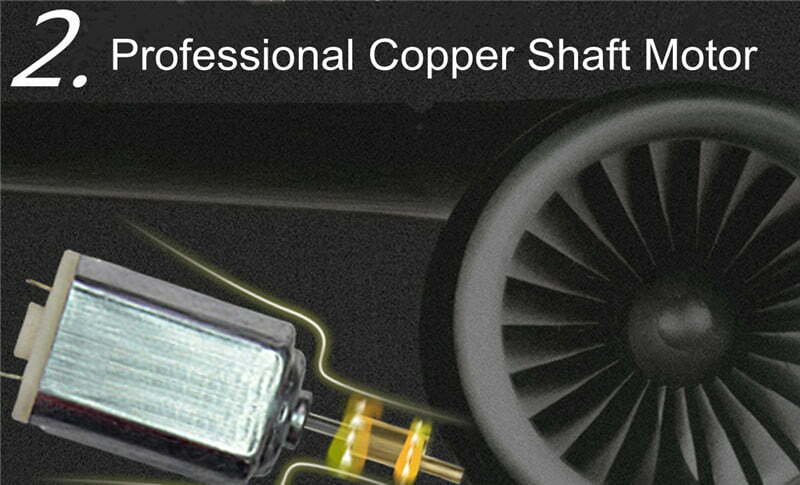 Noise
When in use this French bulldog trimming machine kit makes noise in the range of 45 dB to 50 dB. The average noise level in most of the modern offices is in the range of 45 to 60 dB. So, one can say that this unit is definitely quiet.
Furthermore, not only it ensures less sound irritation but also helps to make your pet feel at ease and not being afraid of the haircut.
Accessories
This electric dog hair trimmer comes with blade limit combos, the charger, a scissor, a brush, and oil contained in a small plastic bottle.
Overview
If you are looking for a quality grooming kit for French bulldogs at an affordable price, you should try the BaoRun professional grooming kit.
Was This Helpful?
Be honest and help us become better to our readers! 🙂