Category Archives:
Training
You are not satisfied with the attitude of your French bulldog? Then you are at the right place.
Welcome to our Training posts category.
There are no better dogs like a trained dog. Find the most suited article for your training needs. You will find that training French bulldogs is not so bad, even fun.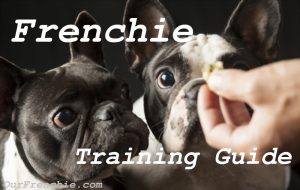 Firstly, you may notice that training a French Bulldog can be a bag of mixed [...]