Introduction
The French Bulldog is one of the popular dog breeds, known for it's friendly and sociable nature. However, they can be overwhelming when it comes to protecting their caretakers. Hence, you must socialize and train your French bulldog from an early age. It is worth noting that the measures you take in socializing your French bulldog will have a permanent effect on the behavior of the Frenchie. As such, you must socialize your French bulldog by following appropriate steps and measures. But how do you socialize your bulldog with the outside world? The article answers this question by providing some tips and the importance of socializing your bulldog. Further, it sheds light on the don'ts and dos.
Importance of Socializing Your French Bulldog During Early Stage
The development of a dog during the first few months is the most crucial period as it will immensely impact its later stages of development. As such, you should introduce the learning processes during this stage of life. An adequately socialized bulldog will be a perfect companion for you and others as well. It means that your Frenchie will be less aggressive to the surrounding environment. But a poorly socialized French bulldog will exhibit extreme aggression, especially to strangers or other dogs. Therefore, it becomes significant importance that you socialize your French bulldog during the early stage of development.
Another importance of socializing your French bulldog during the early stage attributes to the fact that older French bulldog takes an extended period with the socializing processes. It is incredibly challenging and time-consuming to socialize grown-up bulldogs to the outside world. Their innate instinct to fear unfamiliar person or other animals make them extremely aggressive and dangerous. It further makes the socializing processes very difficult.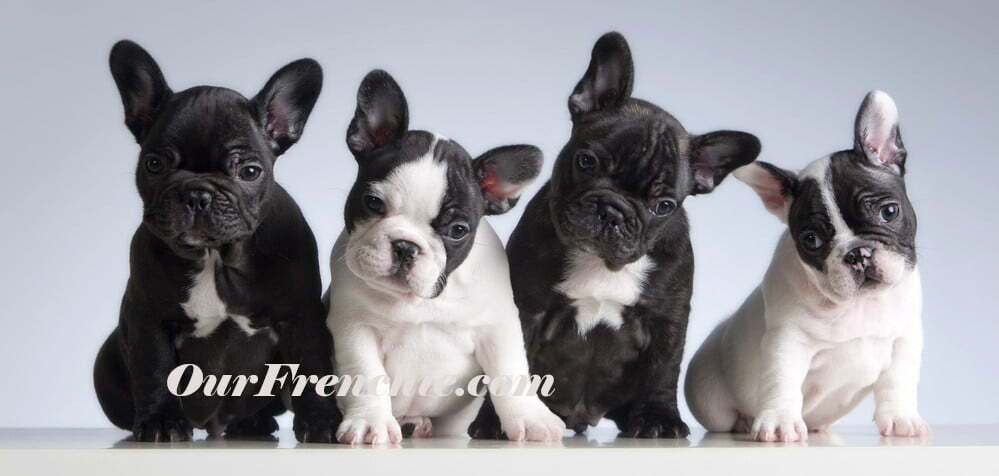 Socialization Tips for Your French Bulldog
There is no doubt that socialization is an essential element in the early stages of development for your French bulldog. But it does not mean that you should excessively expose your French bulldog to the outside environment. As such, you must maintain a balance in which your Frenchie receives adequate without causing any complications. There are various tips on how to socialize your French bulldog, each with a distinctive purpose. However, we would like to provide some tips that you should consider to ensure a balance when socializing your French bulldog.
– Start the Socialization Process at Home:
You should always start the process of socializing your French bulldog at places such as a home that is comfortable for your Frenchie. Taking your French bulldog outdoor during the initial stage of socialization would not be the best step both for you and Frenchie. Further, you should not expose your Frenchie outdoor, especially if you have adopted it quite recently. Your Frenchie needs to get familiar with the home environment and family members before encountering the outside world. This approach will help your Frenchie to absorb the steps of socialization without any difficulties.
– Introduce Your Friends to Your French Bulldog:
Once your Frenchie has adept the home environment, you can introduce your family friends. You can also request your friends to bring their dogs. It will prepare your Frenchie for the outside environment.
– Take Your French Bulldog on a Car Ride:
Another way of socializing your Frenchie during the initial stage is by taking it on a car ride. It will allow your French bulldog to get used to car rides, and at the same time providing a little experience of socialization. But you should not expose your Frenchie to crowded places such as malls or other related sites. Instead, visiting less populated areas will be a perfect step to successful socialization for your Frenchie. Besides, it is worth mentioning that you should use a dog safety harness if you are travelling for a longer distance.
– Visit Different Places and Sites:
By now, your Frenchie is ready to face more challenging environments with strangers and other dogs. You can start by taking your Frenchie for a walk and visiting less crowded areas. But you should make sure that you have a firm grip on the leash. Gradually, you can expose your French bulldog to more populated places.
– Never Overwhelm Your Frenchie:
Overwhelming your Frenchie during the socialization process is one of the major mistakes that many people make. Your Frenchie is in the process of learning, but it does not mean that you will overwhelm your Frenchie by taking to a concert or crowded streets. You should remember that such places can cause tremendous fear for your Frenchie. Further, this unpleasant experience can affect the socialization process. As such, you should not overwhelm your Frenchie.
– Pay Close Attention to the Body Language:
Body language speaks louder for your Frenchie; as such, you should not ignore it. It is worth mentioning that it will come in varied forms. For instance, yawning could be a signal that your Frenchie needs a break. Further, this type of body language can mean that your Frenchie is not having fun, which is the goal of socialization.
– Always Reward Your Frenchie for Achievement:
Every achievement made by your Frenchie should follow with a reward. It will act as reinforcement for further success. Further, it will motivate your Frenchie, thereby achieving successful socialization. But you should not reward your Frenchie during other events in the process of socialization.
What to Do and what to Do-Not
Dos:
Ensure that all events that you will expose to your Frenchie are harmless and pleasant.
Carry your Frenchie when exposing to crowded places for the first time.
Introduce your Frenchie to different kinds of things such as vacuum cleaner, bathing, and furniture, among others.
Also, introduce to different types of sounds, but make sure that you expose to loud noises from a distance.
Vaccinations are a must for your Frenchie.
Don'ts:
You should never reward your Frenchie for unpleasant behavior.
Don't try to accomplish the process of socialization at one time.
You should not force your Frenchie.
Conclusion
To sum up, the above-listed points are some essential factors that you should consider when socializing your French bulldog and are by no means exhaustive. Keeping these points in mind will help you to achieve a balance in the quest for socializing your French bulldog.
Was This Helpful?
Be honest and help us become better to our readers! 🙂