Frenchie's name: Creed Higginbotham
City & State: Watervliet, New York
My boyfriend Lamar Higginbotham and I always dreamed of having a little happy frenchie of our very own. We wanted to expand our family into a pack of 3. What we didn't know is it would be this difficult to find, purchase or even adopt a frenchie. We searched for 4-5 months for our precious fur baby.
We continued to pray daily and remain positive. There were a lot of puppy scammers on the market. So many scammers out there were sending us false photos of dogs that they didn't have and requested checks or wired money before seeing them. 
We were starting to lose all hope until Lamar found us a breeder named Tammy in Tampa, FL on Facebook who had her first litter. Once we saw him on FaceTime for the very first time we knew at that very moment he was The one. Tammy told us she investigated my boyfriend's social media to ensure he was a great fit, and was excited for his new forever home. Tammy had already named him Creed herself.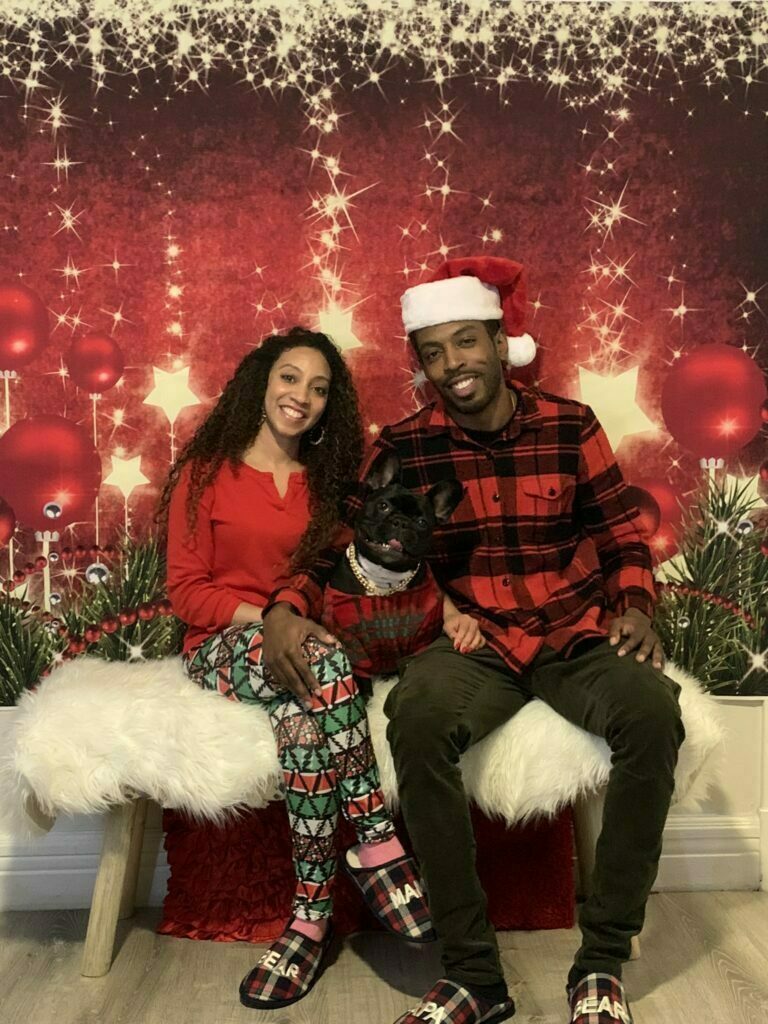 Which strangely was the top name on Lamar's list made months prior! The meaning of the name Creed is "A system of Christian or other religious belief". Which we seen as confirmation God had answered our prayers. We kept his name as is of course. It was during the pandemic so no flights where available at the time. So how were we going to get Creed home here in New York was our next hurdle. 
We researched and found a pet transportation service with great reviews to bring him straight to our door like Doordash or Instacart delivery. We where given texts, photos, and phone calls as updates as he traveled. On June 19th at 1:40 am in the morning he finally arrived! Lamar had him hiding in his red hoodie when he arrived in the room.
He was so tiny and so happy to see us. We washed him quickly in the tub. He snuggled right to sleep with us and no fuss or fear. We have been inseparable ever since! I work from home so we are always together as a trio team. He brings frenchie joy everywhere he goes! We are grateful for such a great loving and smart dog! 
Please see Creed's Instagram page attached for your review or to tag his story of you have interest.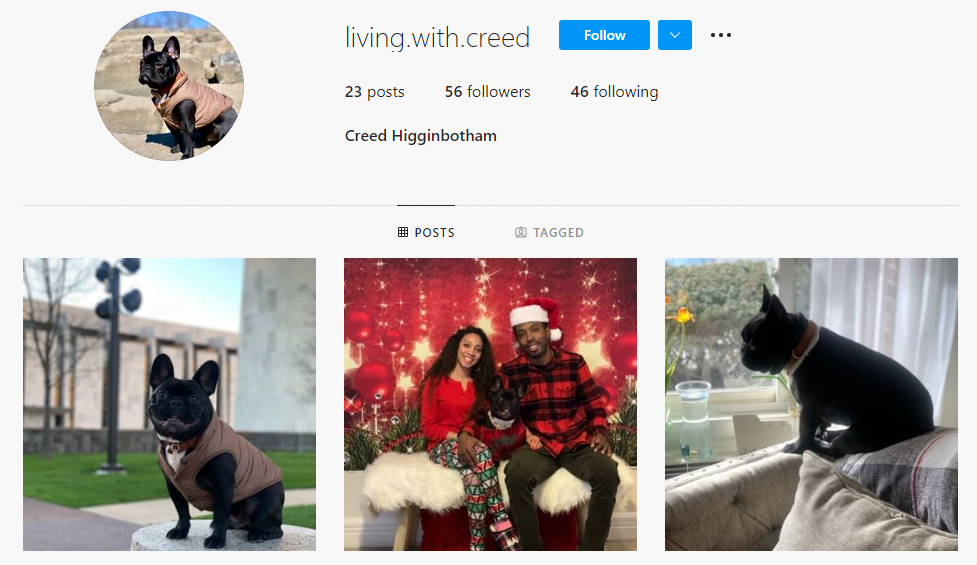 Was This Helpful?
Be honest and help us become better to our readers! 🙂